56-year-old tax adviser, Karen Butler from Toledo, Oregon, has never travelled further than Mexico.
But she found herself with a British-sounding accent, although she's never been to Europe.
Thanks to the transformation by a dental procedure she walked out with, after a surgery.
Mrs Butler was given an anesthetic a year and a half ago, while her dentist removed several teeth.
All her top teeth and front bottom teeth were removed in November 2009 because of gingivitis.
She woke up with mouth all sore and swollen, and just talked funny.
The dentist said that she will talk normally when the swelling subsides.
A week later after the swelling had gone away, she still sounded strange.
Her dentist then told her she just had to get used to her new teeth.
But as weeks stretched on with no change, she did some online research.
Neurologist Ted Lowenkopf then diagnosed her with foreign accent syndrome, a rare neurological disorder, although dental surgery is not associated with the syndrome.
Sufferers usually gain their newfound voices after severe head trauma such as shrapnel wounds acquired in combat, or after strokes.
But Mrs Butler has neither of these, and her doctor is still unclear the cause of her changed speech pattern.
When it first happened, the family did not know what it was.
The mother of five according to
Daily Mail
, said her family at first treated the bizzare affliction as a joke.
One of her daughter even recorded her mother saying the phrase,
'I am going to suck your blood'
, in her trademark Transylvanian ringtone on her cell phone.
A year and a half later, her 'foreign' accent remains, and has transformed into a more German or eastern Europe sounding voice.
Mrs Butler was suspected to suffer a small stroke which damaged the part of her brain that affects speech pattern and intonation.
But the drug Halcion, used to sedate her has not been linked to strokes.
According to Dr Helmi Lutsep, professor and vice-chair of the Department of Neurology at Oregon Health & Science University, the syndrome is often the result of brain injury; though it is uncommon.
Most neurologists will see at least one case in their career.
It simply affects rhythm of language.
Neurologist William Katz from the University of Dallas, Texas, has studied a number of patients since 1987 in his speech lab, trying to understand and fix the circuits that underlie it.
He had tried to retrain but failed, the speech pattern of a Dallas woman who acquired a Swedish accent.
She had failed to talk in different way, except Swedish accent.
Her new foreign tongue transform her from an ordinary person to an interesting person, whom others want to know more of her.
****** ****** ******
The Condition That Gave Me A Chinese Accent
Foreign Accent Syndrome has left a West Country woman with a very strange problem . . .
Amelia Hill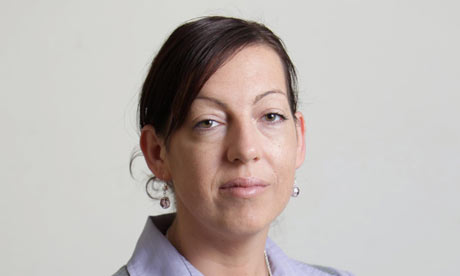 Sarah Colwill initially found it amusing when a series of migraines caused her native West Country accent to be displaced by a Chinese lilt. But after a month, the joke is wearing thin for the 35-year-old IT project co-ordinator. "I have never been to China," she says. "It is very frustrating and I just want my own voice back."
Colwill is one of around 60 recorded cases of Foreign Accent Syndrome (FAS), a rare condition arising from damage to the part of the brain that controls speech and word formation. Usually a side effect of severe brain injury, FAS can also be catalysed by psychiatric illness. Some sufferers regain their original accent, either spontaneously or through intensive speech therapy, but for others, the change is permanent.
Colwill is not the only sufferer to find the syndrome hard to bear. Wendy Hasnip, from Yorkshire, began speaking with a French accent after a stroke in 1999. "While I have nothing against the French, this is not for me," she says. "It does nothing for my street credibility with my three sons."
"It's in our ears," says Professor Sophie Scott, from the Institute of Cognitive Neuroscience at University College London. "Speech may be altered in terms of timing, intonation, and tongue placement, so that is perceived as sounding foreign."
But the fact the accent isn't real doesn't mitigate sufferers' distress. Colwill complains that friends hang up when she phones, convinced that it is a hoax call. Scott also remembers Kath, from Stafford in the Midlands, who resorted to carrying a note explaining how cerebral vasculitis had left her sounding eastern European. "She just got fed up of people explaining to her how the buses worked," she says. "Voice is a key part of who we are and how we fit in to the world around us. Sometimes FAS can be more difficult than a trauma that robs us of speech entirely."
Source:
Guardian - Tuesday, April 20, 2010